---
Artwork by: Brett Gottdener
Gottdener Designs
Bowl #15 "Adiabatic Cooling"
7.5"h x 14"w
As large parcels of air rise, or are forced upwards, they cool. This process of cooling is what frequently forms clouds. This Bowl, characterized by it's light tones, is reminiscent of these atmospheric processes. A strong base of soft white sets the stage for this bowl as a body wrap of water blue encircles the exterior. This body wrap presses through to the interior, where the Florence has been blended with a pale blue-violet. A sturdy Bowl with an open side allows for loft, giving the piece a Platter-like display.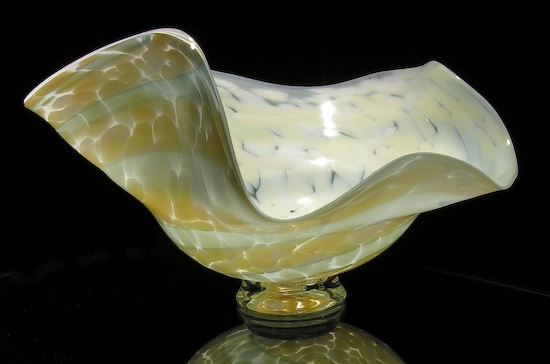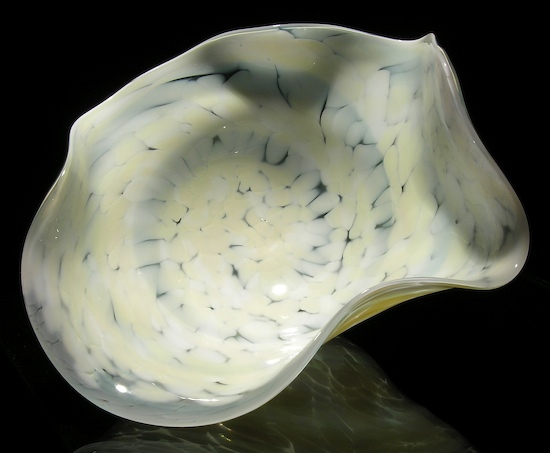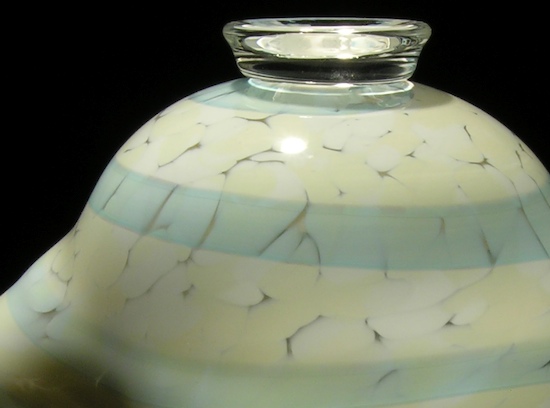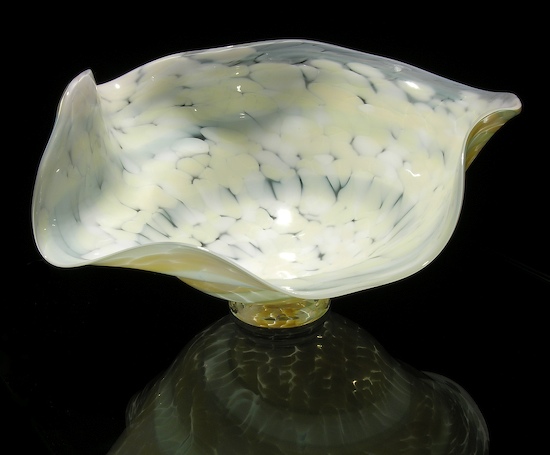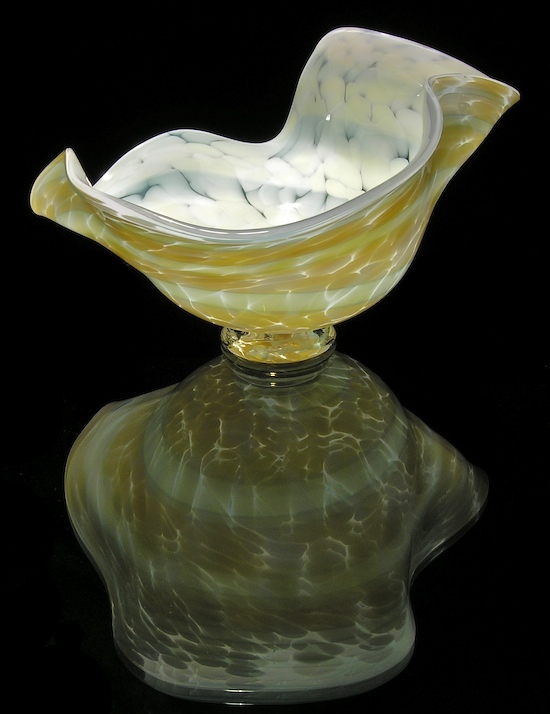 Price: $325
---
Email: Brett@GottdenerDesigns.com
Phone: 310-418-2002
© Copyright 2006-2010 Gottdener Designs. All rights reserved.