---
Artwork by: Brett Gottdener
Gottdener Designs
Bowl #16
7"h x 10"w
A beautiful piece of glass that is best appreciated in direct sunlight. Blanketed in a thin layer of black, this Bowl will actualy turn a deep purple when exposed to strong light. Large dapples of white line the interior. Finishing the piece off is a poignant orange lip wrap, which draws the eye about the undulating lip.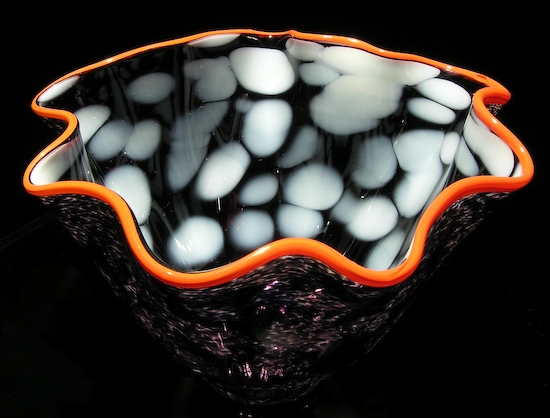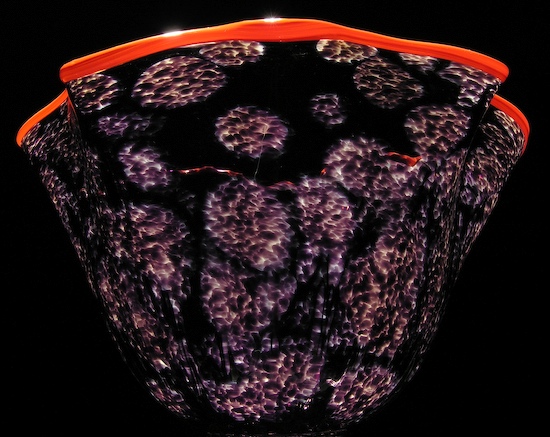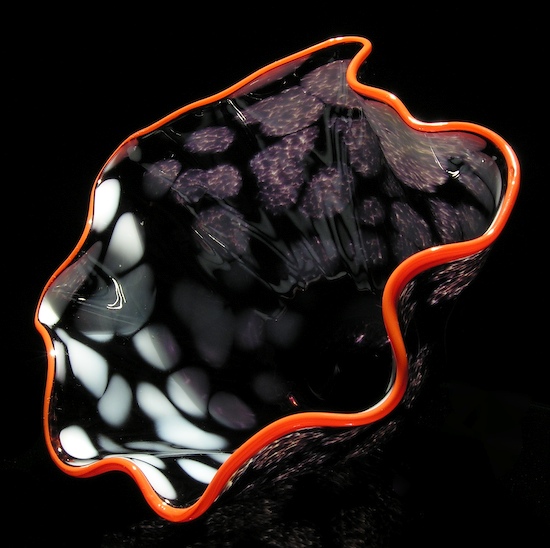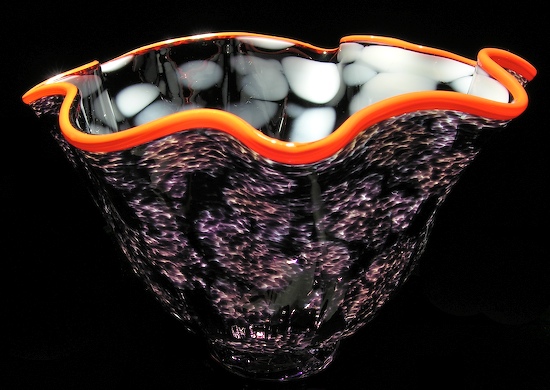 This Bowl has been Sold
---
Email: Brett@GottdenerDesigns.com
Phone: 310-418-2002
© Copyright 2006-2007 Gottdener Designs. All rights reserved.