---
Artwork by: Brett Gottdener
Gottdener Designs
Bowl #17
7.25"h x 11"w
An exciting bowl for a joyous personality. Large patches of white set a clean slate for the lemon yellow to dance upon. The plum exterior adds a cool tone to this Bowl. The undulating lip is also streaked with lemon yellow and livens the piece. A great bowl to put to use with your favorite items, or simply admire.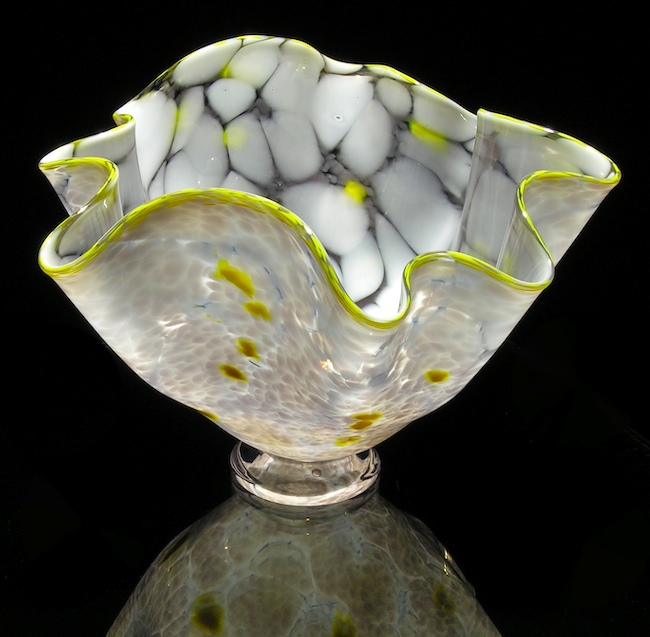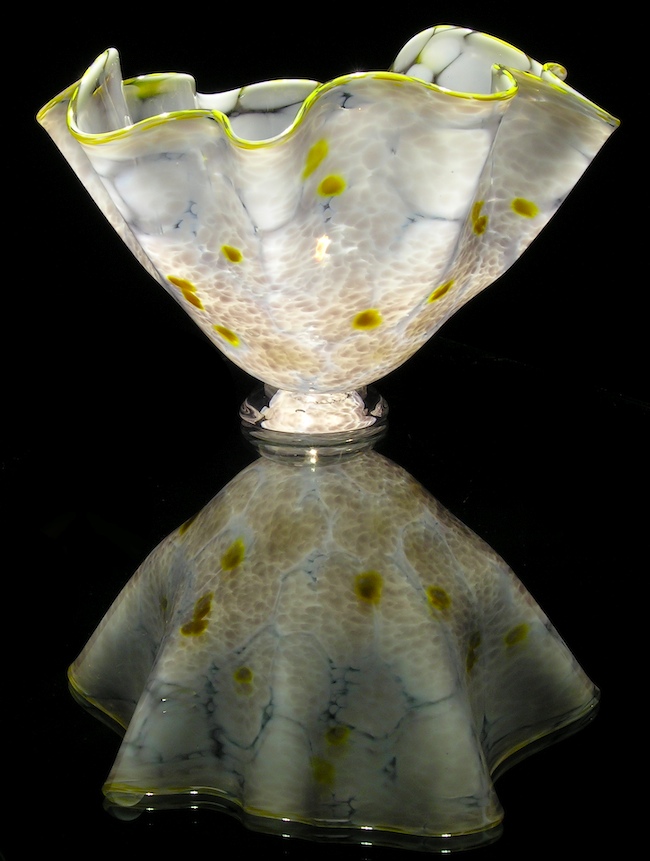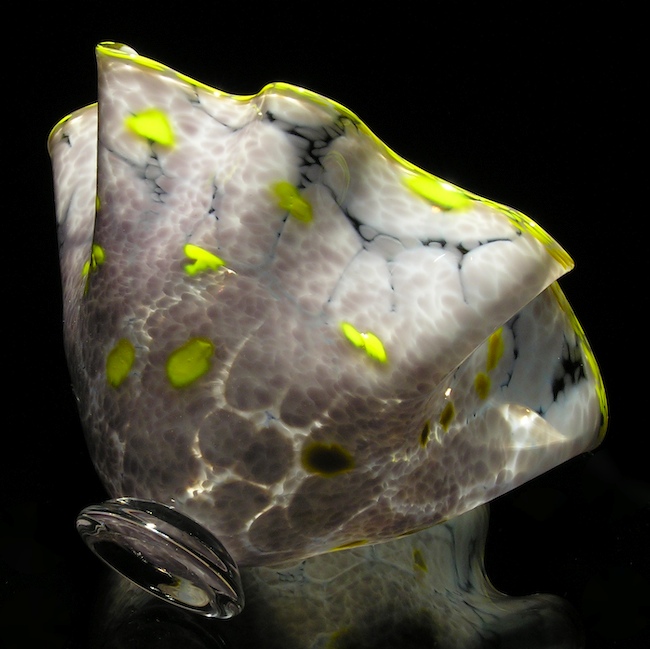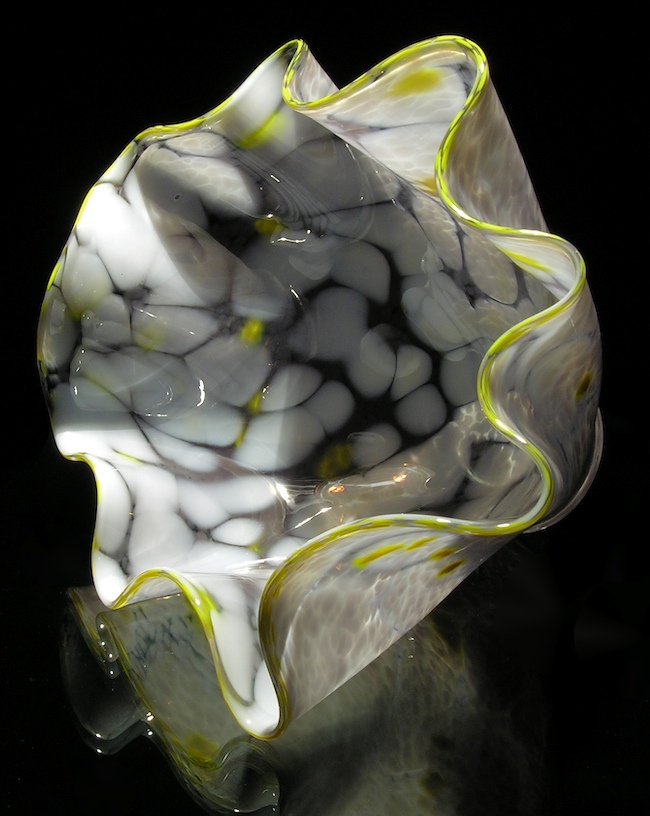 Price: This Bowl has been Sold
---
Email: Brett@GottdenerDesigns.com
Phone: 310-418-2002
© Copyright 2006-2007 Gottdener Designs. All rights reserved.