---
Artwork by: Brett Gottdener
Gottdener Designs
Bowl #21
11"w x 7"h
A beautiful bowl, whose color, defines the shape of this vessel. For this bowl, a base of Florence is dappled by the subtle application of a pale blue-violet. Radiating from center come rays of iris night blue, which cast their tone upon the afore mentioned colors. Through a keen knowledge of a color's reaction to heat, an articulate shape can be produced. To bring this vessel to fruition, a bright yellow adorns the lip in a peaked fassion.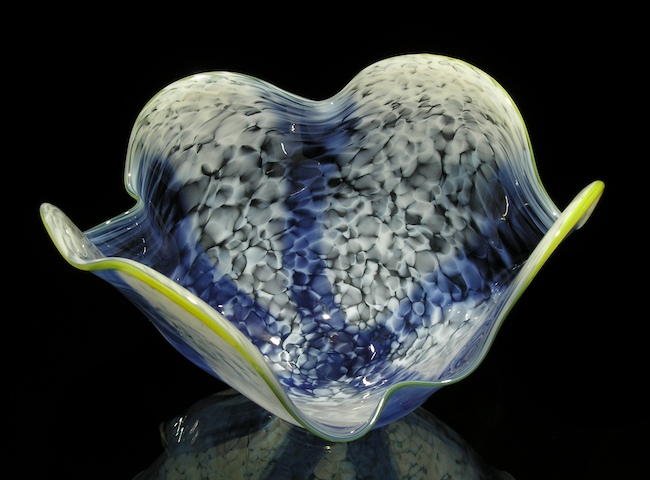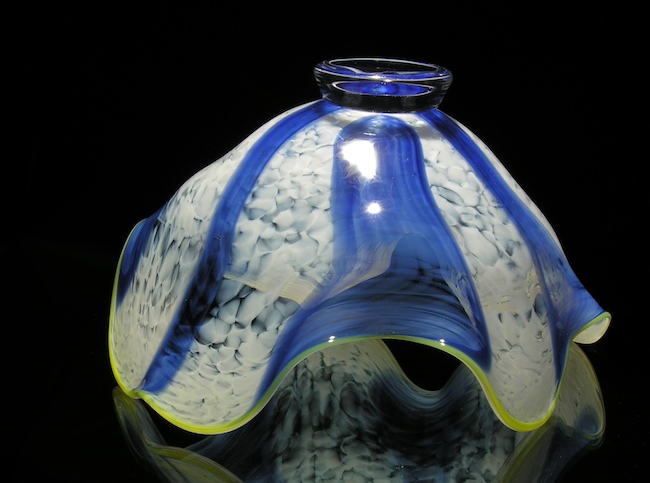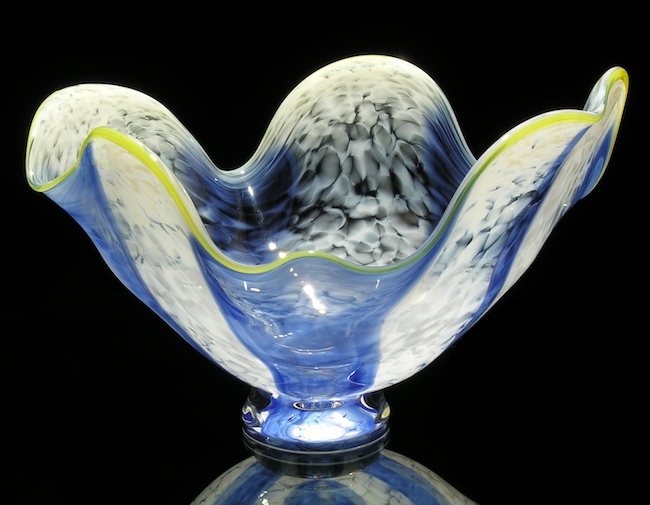 Price: $340
---
Email: Brett@GottdenerDesigns.com
Phone: 310-418-2002
© Copyright 2006-2007 Gottdener Designs. All rights reserved.