---
Artwork by: Brett Gottdener
Gottdener Designs
Cylindrical #4
8"h x 3.75"w
This Cylindrical speaks directly to fall in Aspen. Red, orange, and yellow emerge as the striking colors of change while immersed in a sea of clouds.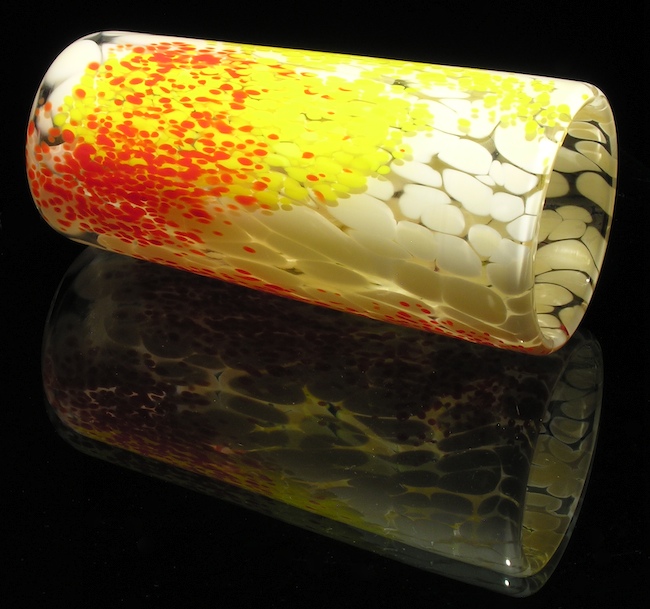 Available at "Many Hands Gallery" in Capitola, CA
831-475-2500
-please inquire-
---
Email: Brett@GottdenerDesigns.com
Phone: 310-418-2002
© Copyright 2006-2007 Gottdener Designs. All rights reserved.