---
Artwork by: Brett Gottdener
Gottdener Designs
Platter #13
12"h x 5"h
Simply a beautiful Platter. With a base of white, this piece is graced with accents of blue/violet, which react wonderfully together. The dramatic waves are created by temporal interactions with the water blue that have been strategically placed about the exterior. A strong foot rounds out a Platter well suited towards delicious treats.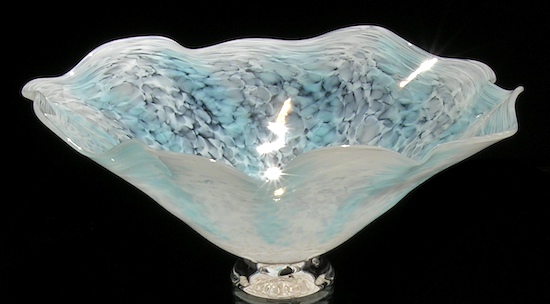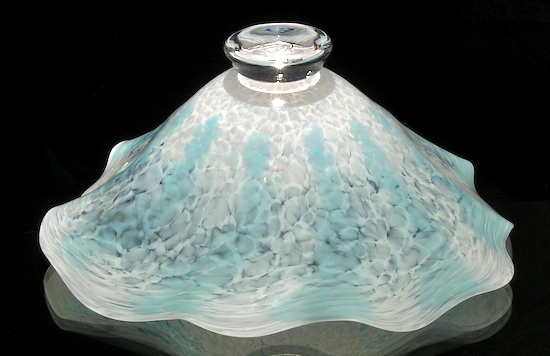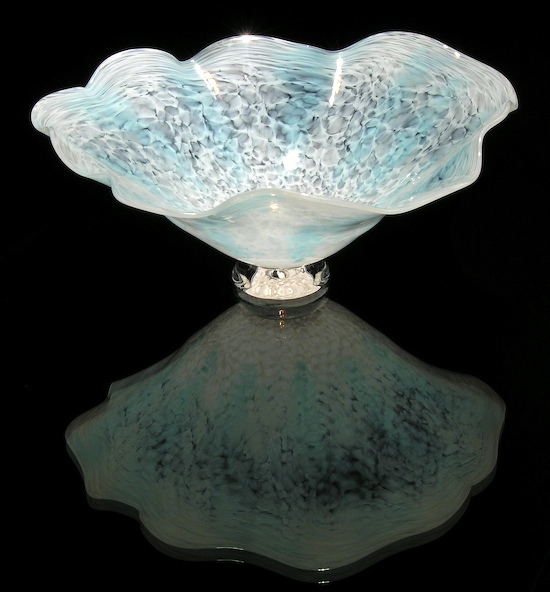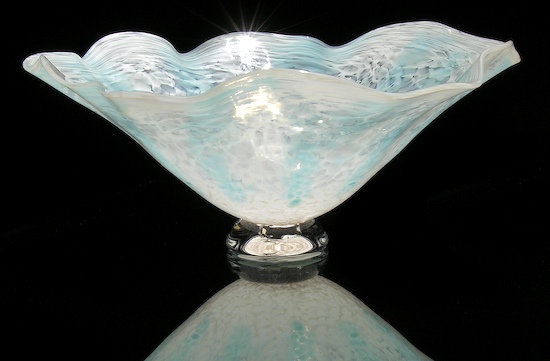 This Platter has been Sold
---
Email: Brett@GottdenerDesigns.com
Phone: 310-418-2002
© Copyright 2006-2007 Gottdener Designs. All rights reserved.