---
Artwork by: Brett Gottdener
Gottdener Designs
Resting Sprout #11
16.5"l x 12"w
One of the most curvaceous Sprouts to have solidified. This piece caries ample personality to flavor any room with a joyful mood. The base of this Sprout is ground and polished to a curve so as to permit the owner to orient the piece to their imagination's delight. Dappled white upon a sheet of yellow, a heart of orange, and a yelow wrap upon the lip culminate in smooth transitions for this exciting Sprout.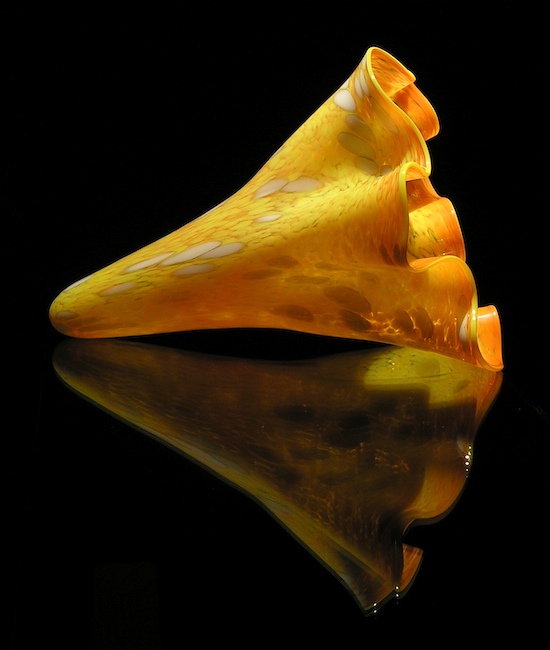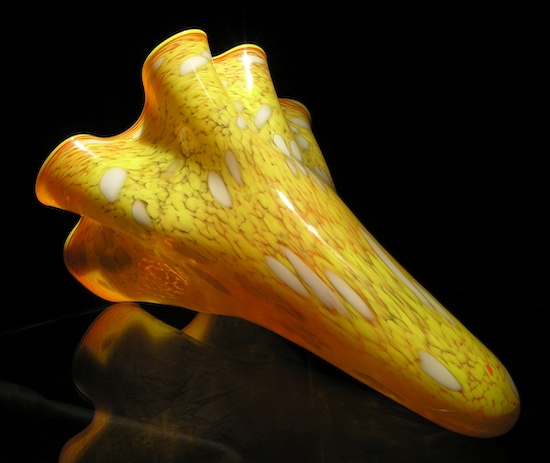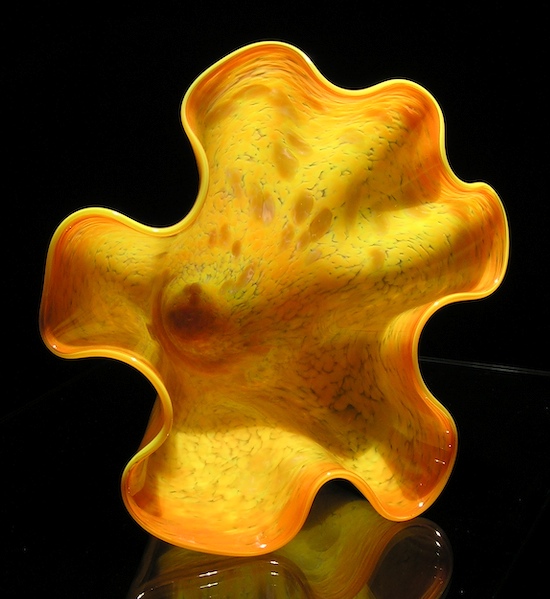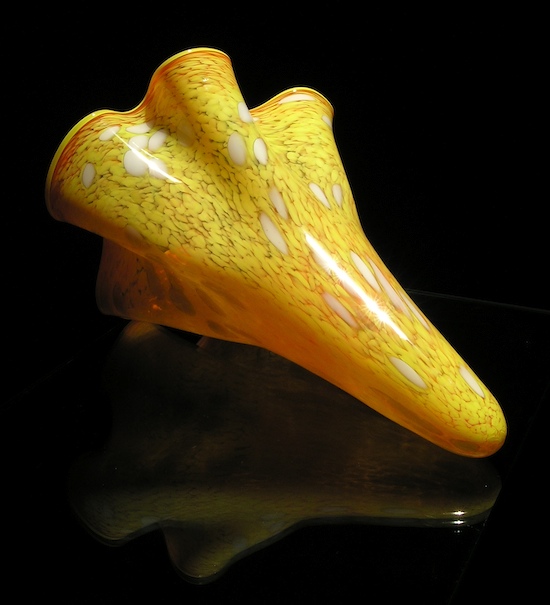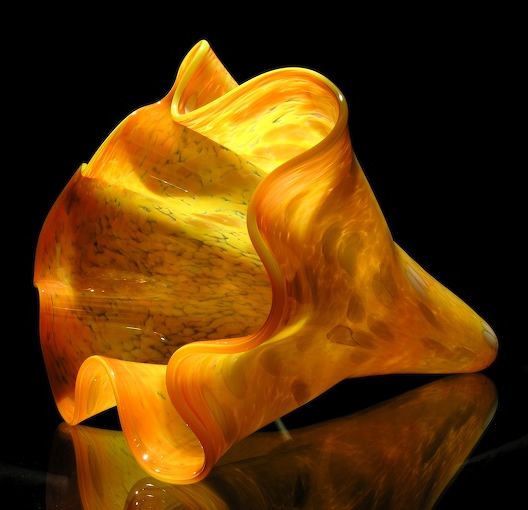 This Sprout has been Sold
---
Email: Brett@GottdenerDesigns.com
Phone: 310-418-2002
© Copyright 2006-2007 Gottdener Designs. All rights reserved.