---
Artwork by: Brett Gottdener
Gottdener Designs
Resting Sprout: "Autumn's Song"
18"l x 9"w
Resting Sprouts are designed to be displayed in any position you desire. There is no sign of a "puntil scar", which allows for the array of display options. A noble Sprout with a curve. With a rounded and polished tip, this Sprout will find a home in any orientation. The body of this piece comes in a bright red that's freckled with white and adorned with a pinch of rasberry flavor. The lip, wrapped in a strong white, flows gently into the curved stem of this Sprout. A Stand of any projection is available for this Sprout, please inquire.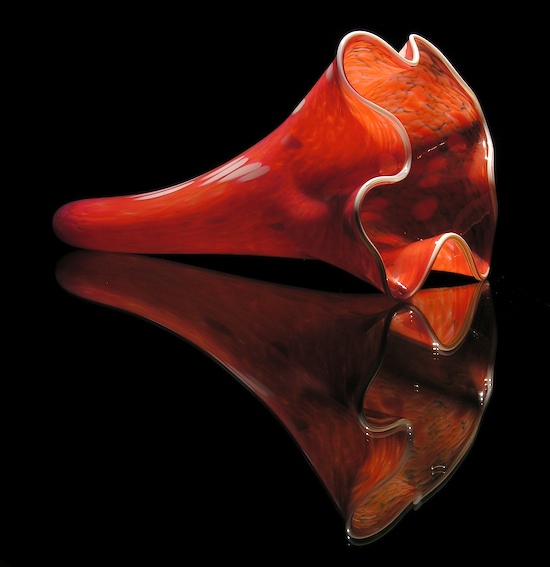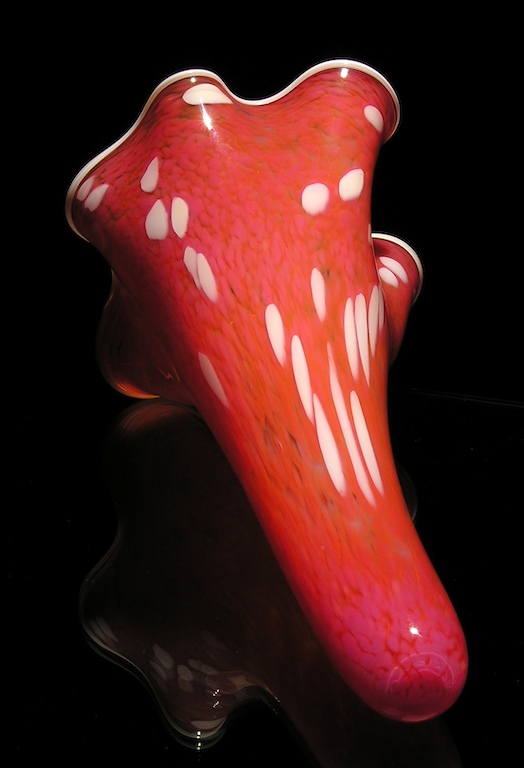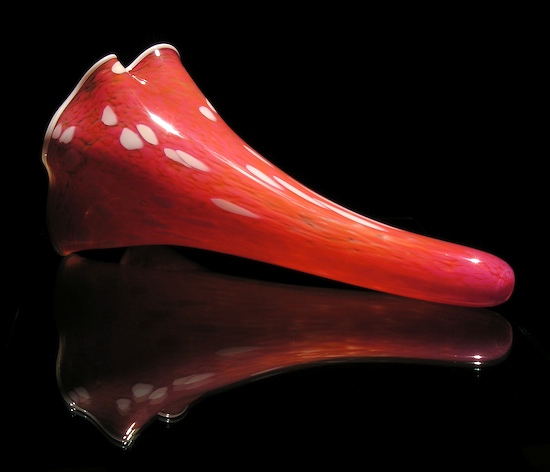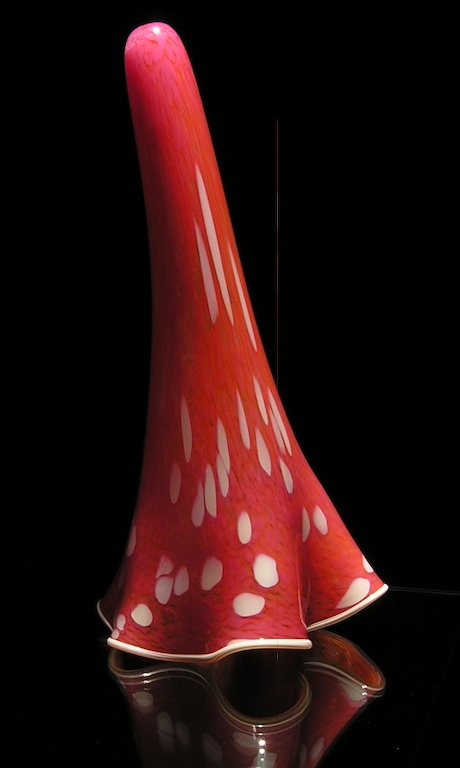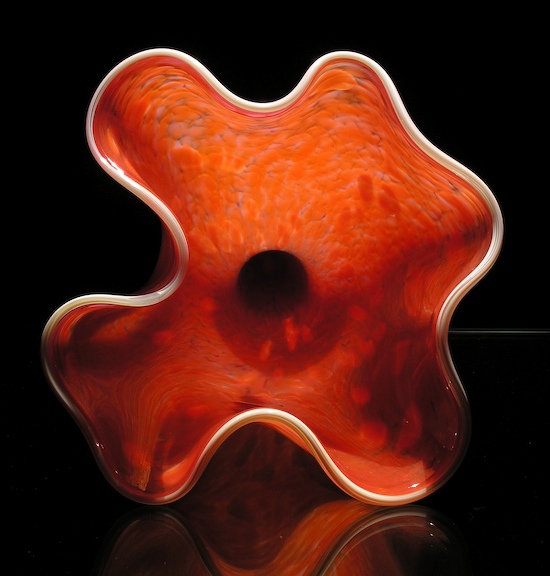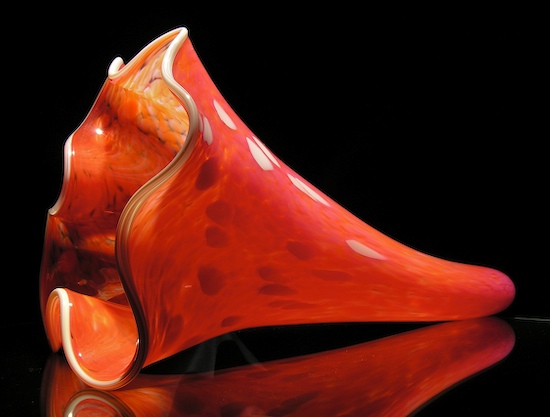 Price: Currently Receiving a Stand, Please Inquire
---
Email: Brett@GottdenerDesigns.com
Phone: 310-418-2002
© Copyright 2006-2007 Gottdener Designs. All rights reserved.