---
Artwork by: Brett Gottdener
Gottdener Designs
Sprout #14 "Soft Heights"
20.25"h x 9.5"w
A new level of stature for the Sprout series has arrived. "Soft Heights" is an exercise in simplistic elegance. The gentle tones of florence, emanating from the interior of the piece, are reflected in the accents of white found about the exterior of the Sprout. "Soft Heights" is perfectly capable of holding the largest of flower arrangements, yet this Sprout truly shines in solitude.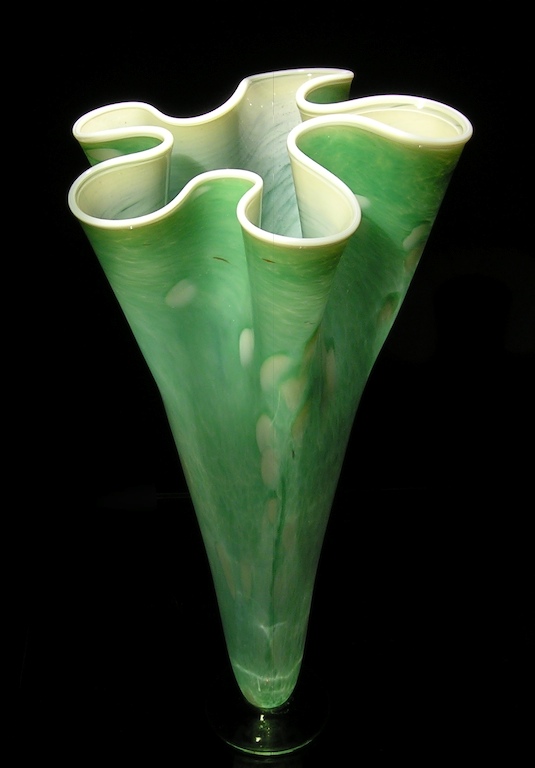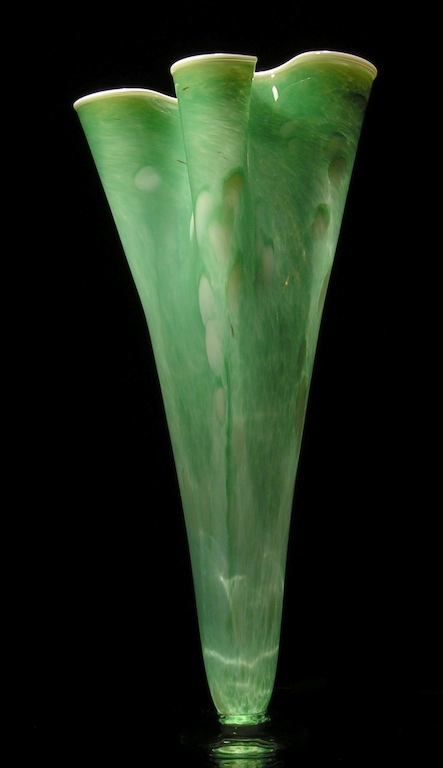 This Sprout has been Sold
---
Email: Brett@GottdenerDesigns.com
Phone: 310-418-2002
© Copyright 2006-2007 Gottdener Designs. All rights reserved.