---
Artwork by: Brett Gottdener
Gottdener Designs
Sprout #19
17"h x 8"w
Bold colors in an elegant package. A growing cavern of white draws the eye inwards from the rolling surface of the lip. Accented with yellow patches and a yellow lip wrap, the forest green sparks to life.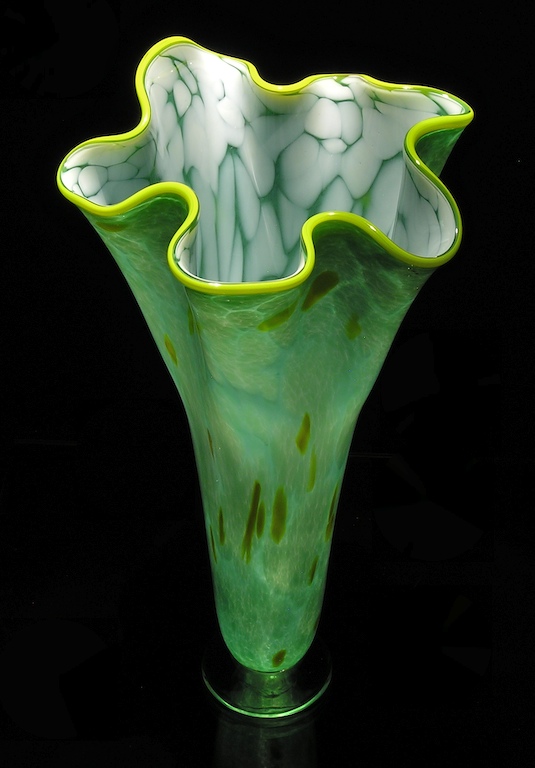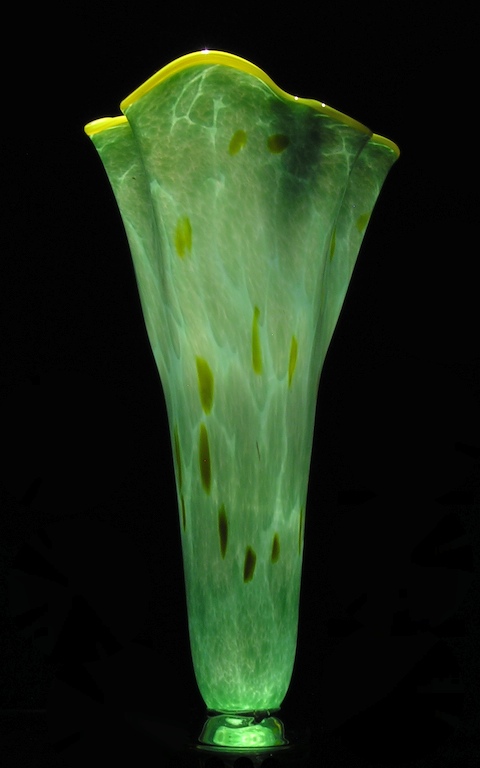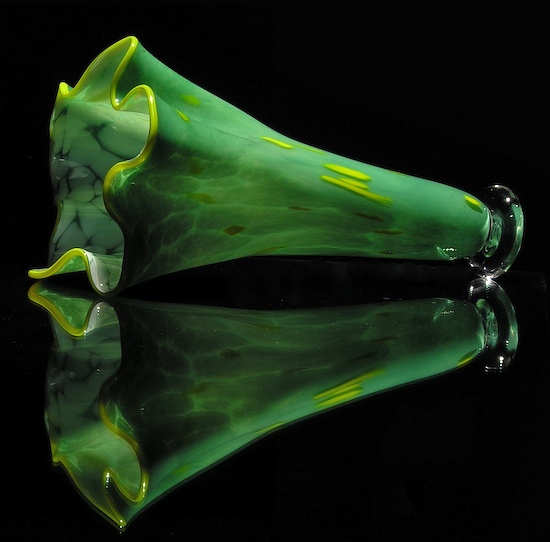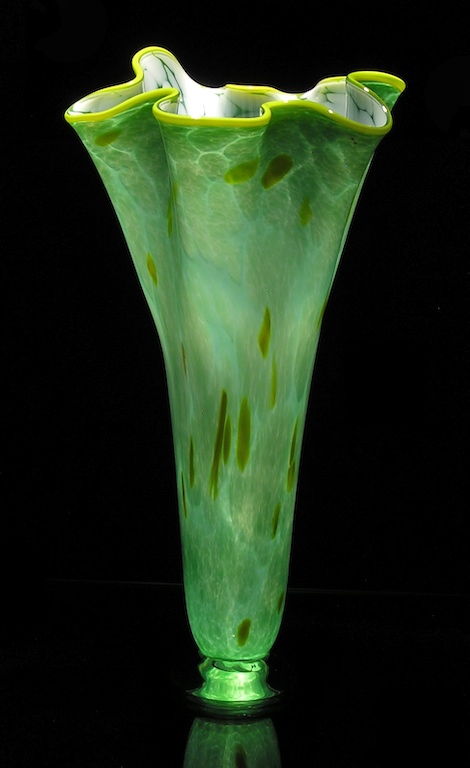 This Sprout has been Sold
---
Email: Brett@GottdenerDesigns.com
Phone: 310-418-2002
© Copyright 2006-2007 Gottdener Designs. All rights reserved.