---
Artwork by: Brett Gottdener
Gottdener Designs
Standing Sprout #20
14.5"h x 9"w
As if it came straight from the garden, this Sprout is colorful. Soft white floats about the interior, while a coat of rasberry wraps tightly from the outside. Yellow drops accent the trunk, matching the undulating lip wrap which caps the piece. This Sprout will hold medium sized bouquets.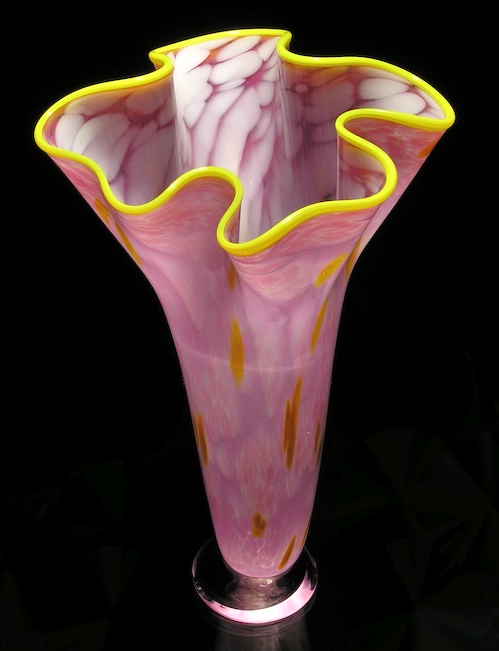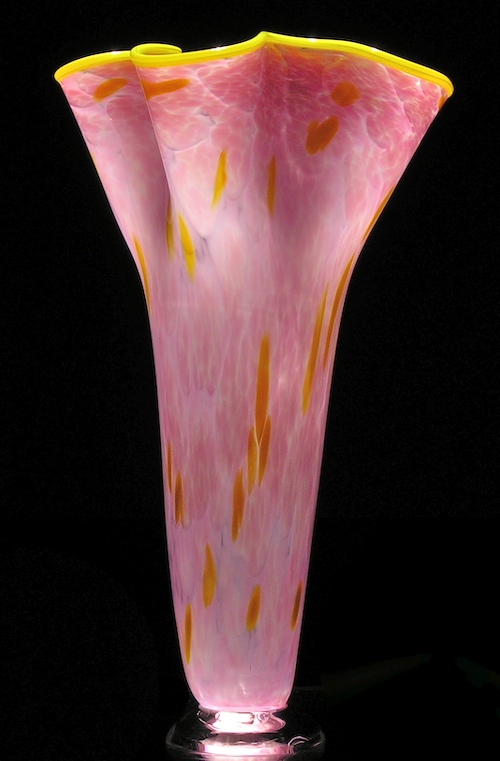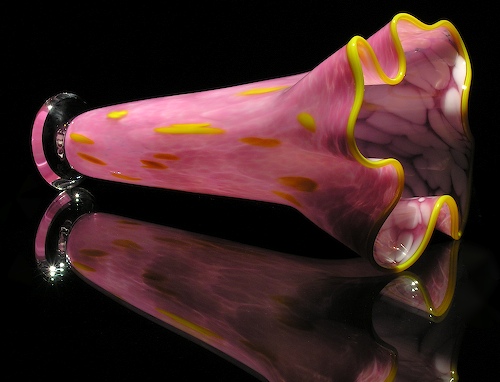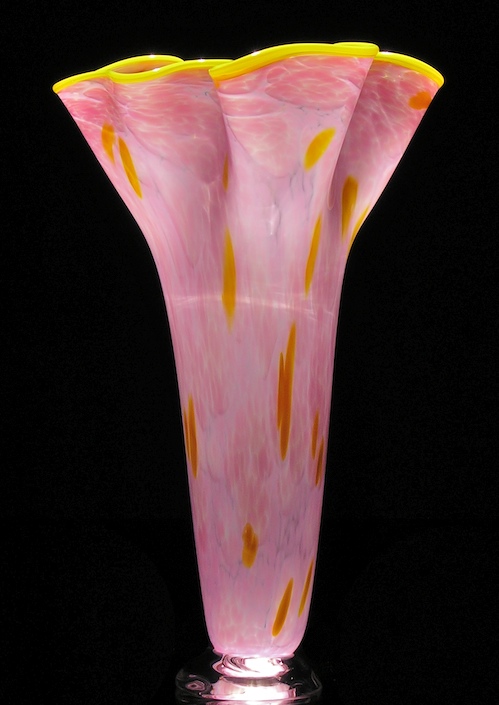 Price: $375
---
Email: Brett@GottdenerDesigns.com
Phone: 310-418-2002
© Copyright 2006-2007 Gottdener Designs. All rights reserved.