---
Artwork by: Brett Gottdener
Gottdener Designs
Wall Sprout #22
14"h x 6.5"w
Bright and happy best describe this Wall Sprout. This Sprout has a smaller size than typical Wall Sprouts, yet still creates a presence in any room. With an interior color of orange and a contrasting yellow about the exterior. Water blue draws the line and clearly defines the lip wrap. Red dots speckle the exterior, setting an overall warm tone on the piece. Wall Sprouts have the unique ability to be used as Resting Sprouts when/if desired.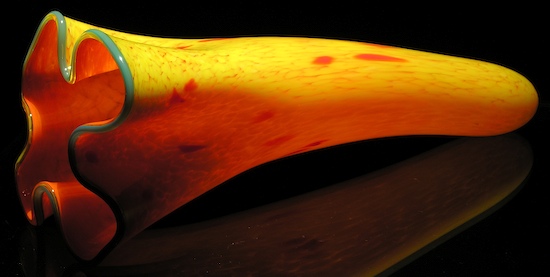 Mounted to the wall, this Sprout has a generous curve to it. The image below was taken at an angle perpendicular to the wall. The orange interior is quite poignant and references the red accents well.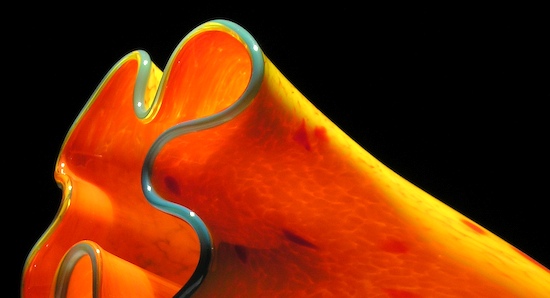 All the hardware you could need is included. Wall Sprouts can be mounted and removed from the wall as easily as a small picture frame. The display of flowers is a perfect use for a Wall Sprout, the ease of mounting and streamlined make this possible.
Price: $390
---
Email: Brett@GottdenerDesigns.com
Phone: 310-418-2002
© Copyright 2006-2007 Gottdener Designs. All rights reserved.