---
Artwork by: Brett Gottdener
Gottdener Designs
Wall Sprout #23 "Limitless Bliss"
19"h x 7.5"w
This Wall Sprout is unique among the collection. The flare of glass composing the extended lip of the vessel is extremely difficult to produce successfully. When this feature is combined with the arched body present in all Wall Sprouts, the high speed rotations necessary to complete the piece become nearly uncontrollable. Glass blowing is all about pushing the limits of what is possible, and this piece embodies that pursuit. With a body of pure orange, and a conservative application of white, the contours of this Sprout can truly be enjoyed. This Sprout is designed to hang on the wall, and is supplied with the hardware necessary for your unique application. As shown in the images, only the glass can be seen when hanging on the wall, no hardware will be visible. The hidden bracket is made of TIG welded stainless steel, produced in house by Brett himself.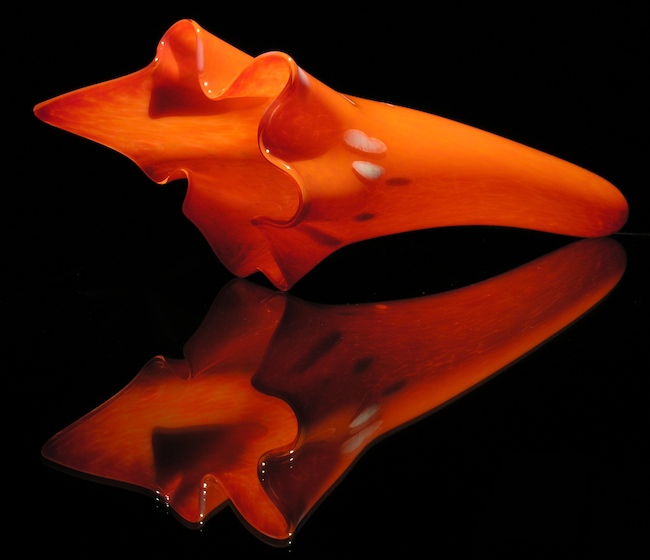 View from the Right: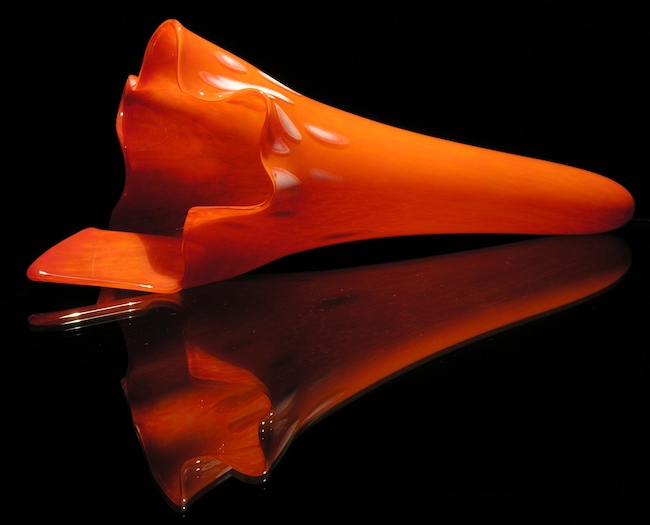 View from the Front: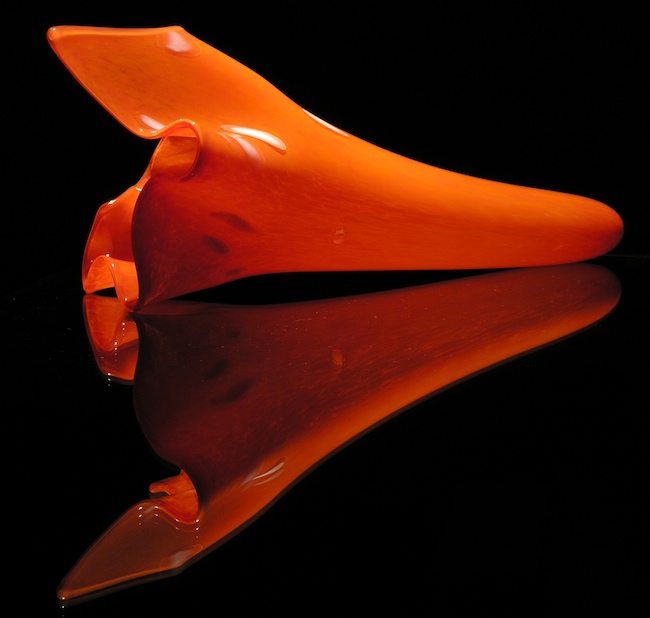 View from the Left: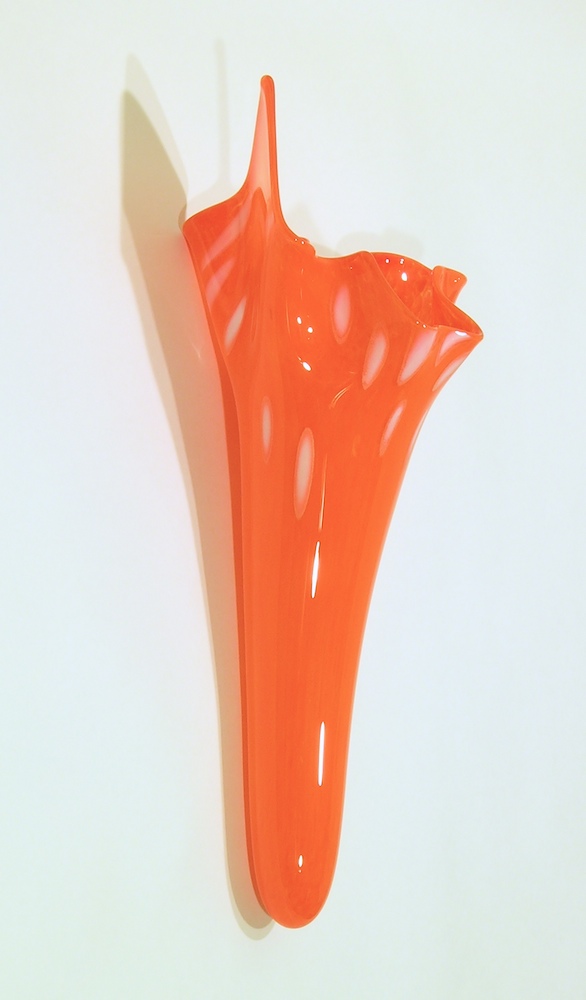 Mounted to an old fence in the Colorado mountains:
Price: $575
---
Email: Brett@GottdenerDesigns.com
Phone: 310-418-2002
© Copyright 2006-2007 Gottdener Designs. All rights reserved.