---
Artwork by: Brett Gottdener
Gottdener Designs
Wall Sprout #24
19.5"h x 7.5"w
A classic Wall Sprout in cool tones. Based in a Forest Green, and accented by a soft white, this Sprout has an elegant presence. To complete the refined nature of this Sprout, the interior is heavily dappled in soft white, an element which adds complexity and depth to the green tone of this piece. This Sprout is designed to hang on the wall, and is supplied with the hardware necessary for your unique application. As shown in the images, only the glass can be seen when hanging on the wall, no hardware will be visible. The hidden bracket is made of TIG welded stainless steel, produced in house by Brett himself.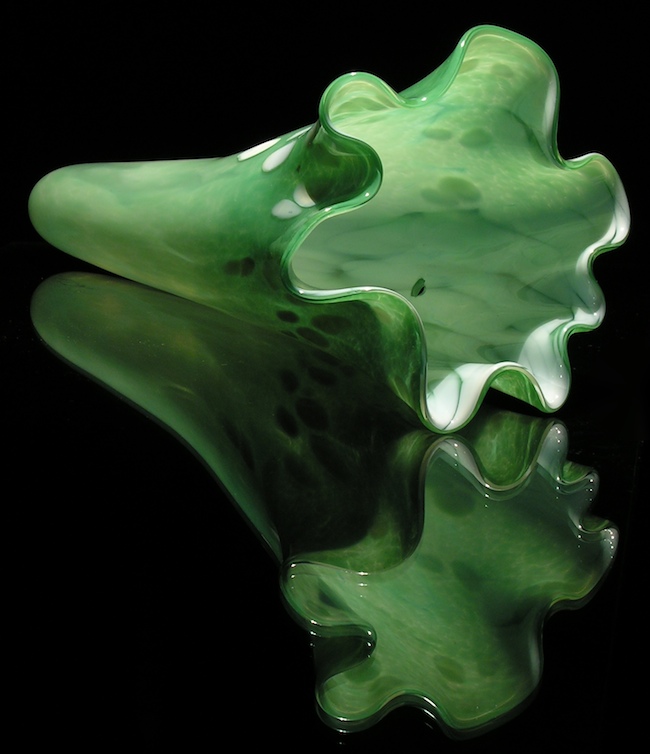 View from the Left: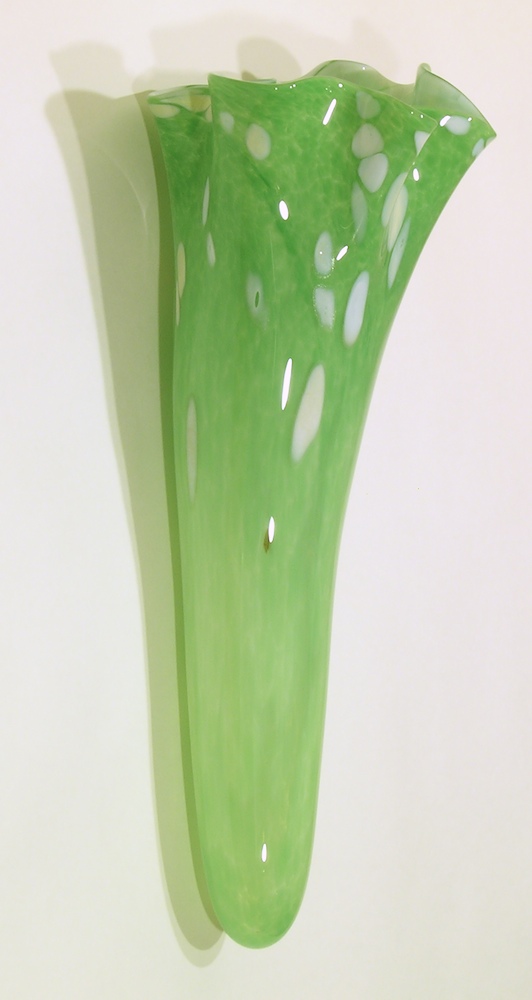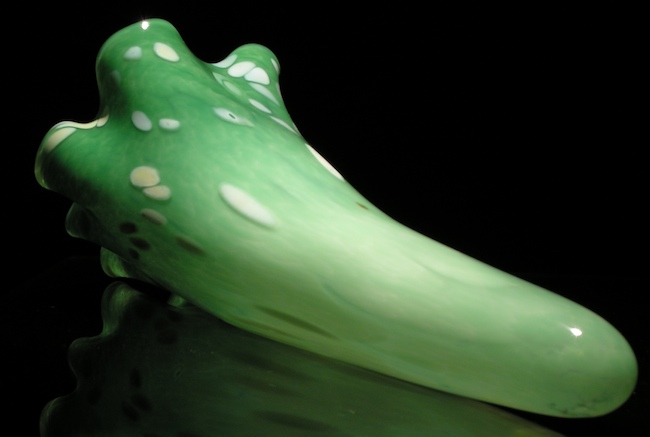 View from the Front: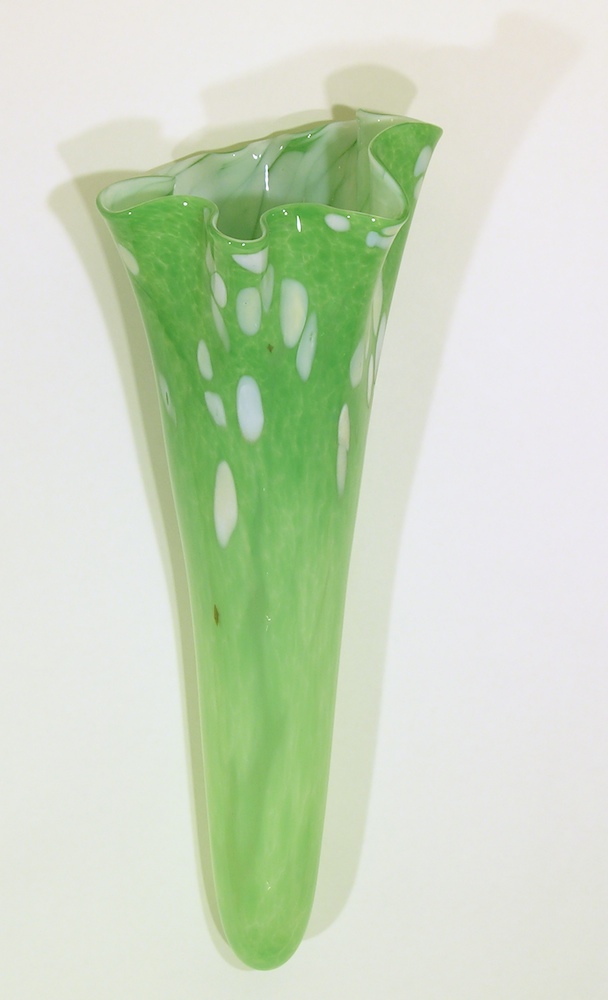 View from the Right: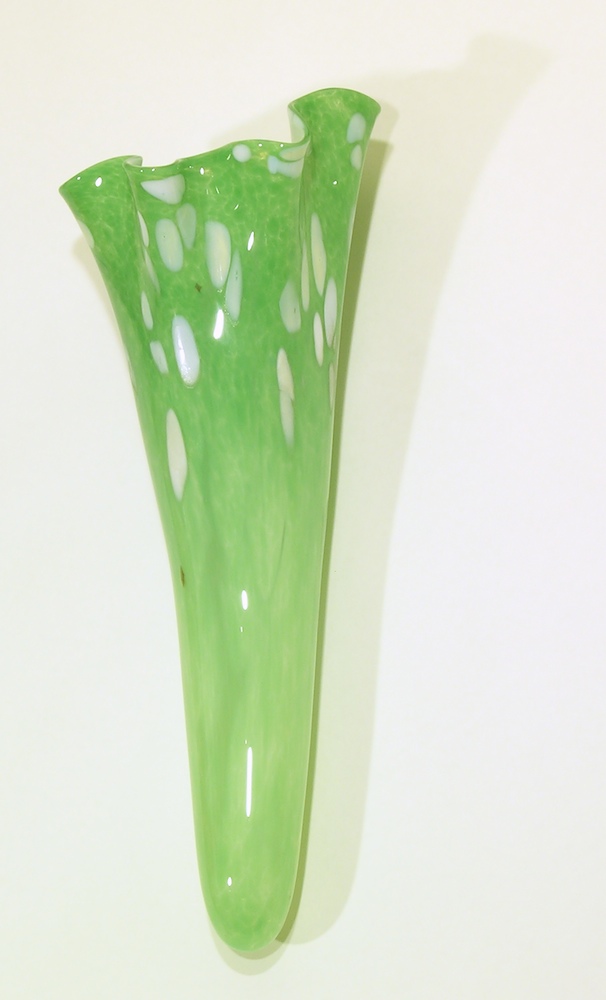 Price: $525
---
Email: Brett@GottdenerDesigns.com
Phone: 310-418-2002
© Copyright 2006-2010 Gottdener Designs. All rights reserved.