---
Artwork by: Brett Gottdener
Gottdener Designs
Resting Sprout #25 "The Oasis"
12"l x 11"w
This Resting Sprout is defined by its's strong presence of Green Adventurine. This is a lustrous color, which has a sparkle reminiscent of the Emerald City of OZ. Bold body wraps surround this piece and through the variances in heat absorption, the color itself has defined the form of the vessel. The lip has been wrapped in a dense application of the same green delineating the theme of this Sprout. Serving as the canvas, a base of Sahara exudes the pink hue of the color's namesake.
Resting Sprouts are designed to be positioned creatively. The "horn" of all Resting Sprouts is fully ground and polished to eliminate all traces of a puntil scar (the final connection point of ALL hand blown glass). The removal of the puntil scar is a complex and planned process, requiring the use of diamond abrasives and a skill set unique unto the cold shop. The fruits of such labor provide the customer with a hand blown piece of glass that is beautifully smooth in any orientation of display.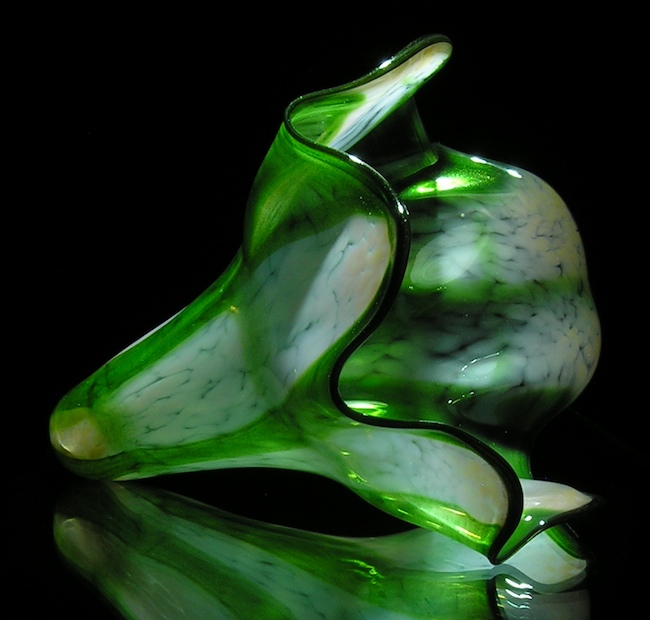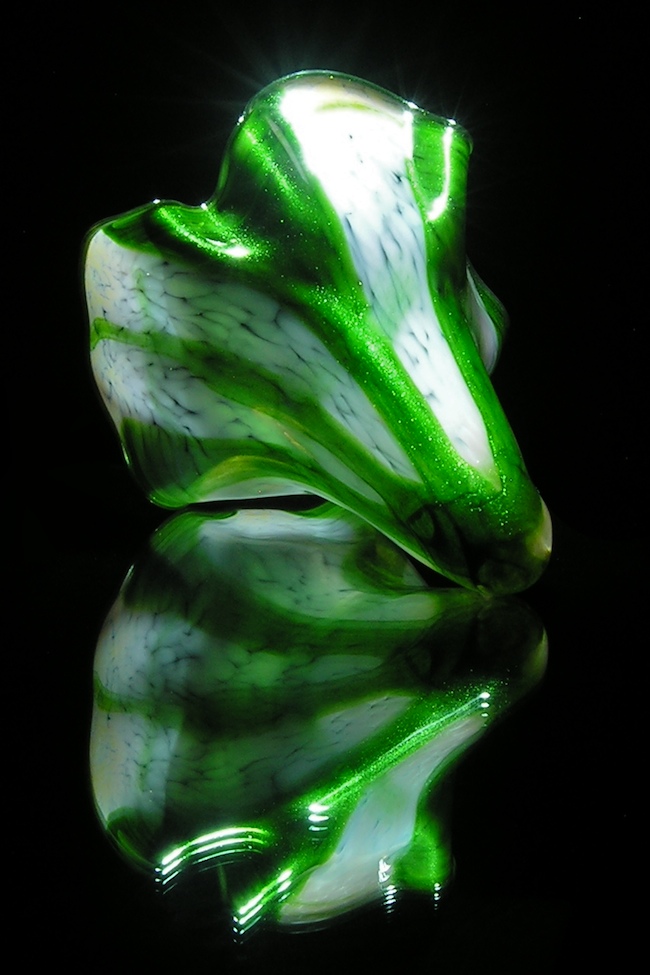 Price: $475
---
Email: Brett@GottdenerDesigns.com
Phone: 310-418-2002
© Copyright 2006-2007 Gottdener Designs. All rights reserved.