---
Artwork by: Brett Gottdener
Gottdener Designs
Resting Sprout #26 (1 of 3)
13"l x 8.5"w
A Resting Sprout with exciting flavor. Based in a white Florence, the red, orange, and yellow splashes of color dance across this Resting Sprout. This Sprout has two identical siblings, and are available for purchase as a set or individually. These pieces were designed to work together, and are a wonderful starting point for developing a custom application for your needs. The breadth of options is particularly vast given Brett's ability to TIG weld a variety of metals, and machine custom components on the lathe. If you love the glass, and have a unique space in mind, Brett can help you to develop something truly unique. Please contact Brett to view examples of such work that cannot be shown on the website.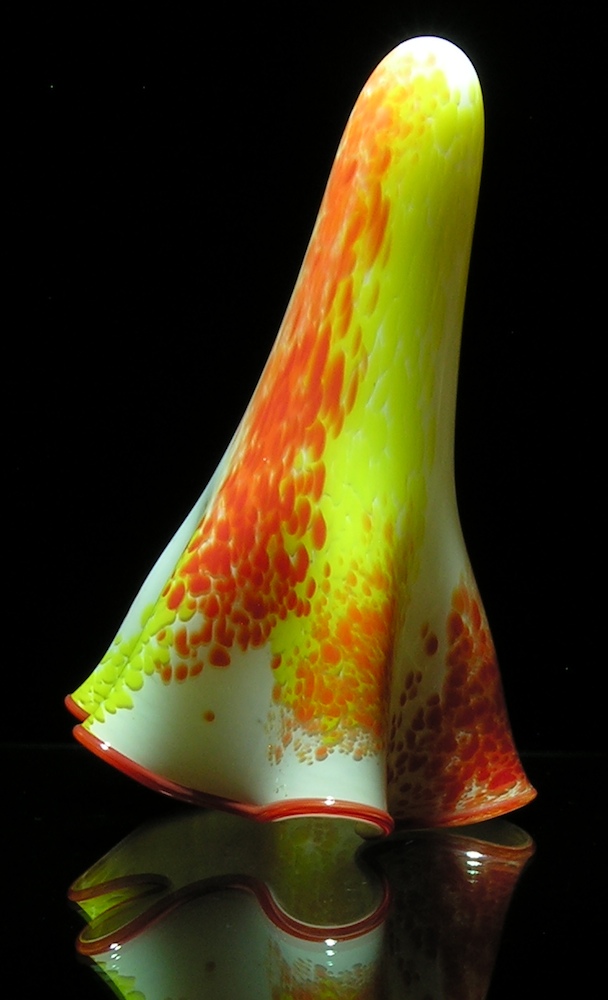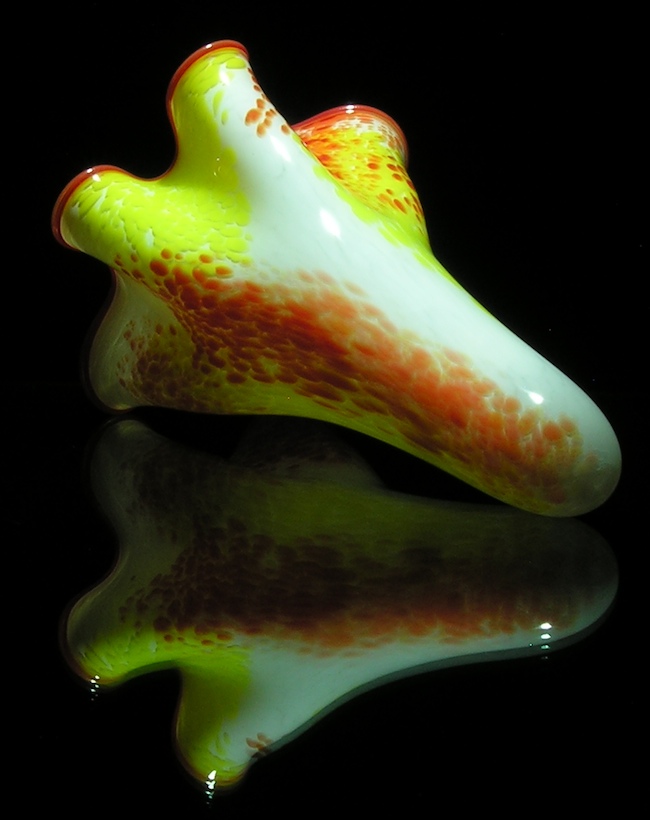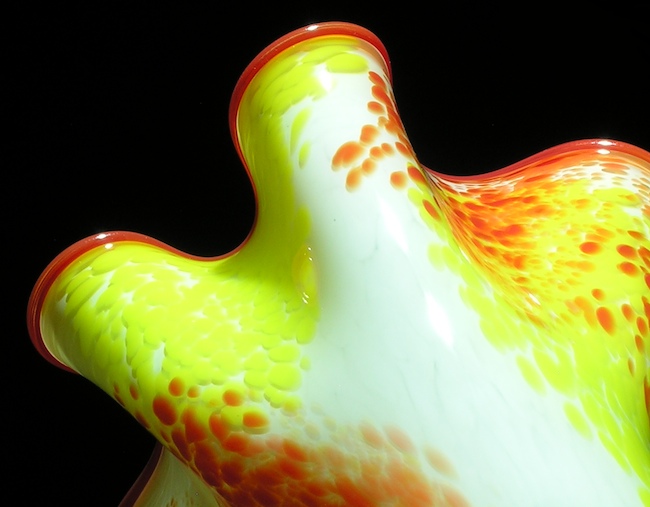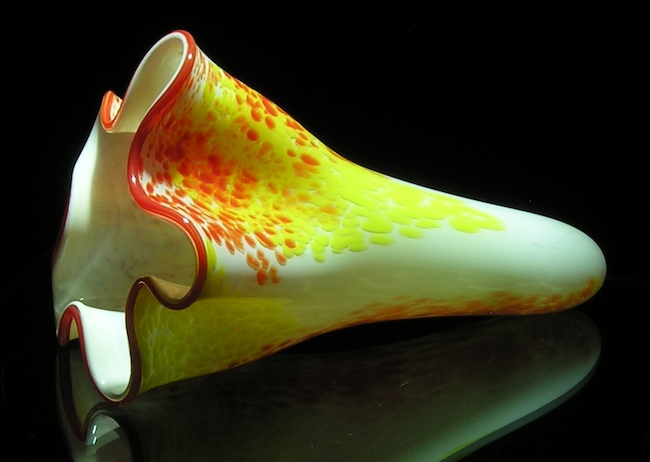 Price...
The piece shown is one of a set of three. The ideal application for this collection would be a custom project, be it in the air, on the wall, over the water, or beyond. Please contact Brett to discuss the possibilities.
---
Email: Brett@GottdenerDesigns.com
Phone: 310-418-2002
© Copyright 2006-2010 Gottdener Designs. All rights reserved.