---
Artwork by: Brett Gottdener
Gottdener Designs
Sprout #6
15.5"h x 8"w x 3.5"w
This piece exemplifies the concept of a tall Sprout. Cast with a translucent yellow body and red at the base, the poignant blue wrap dominates the surface area of this vessel. Of particular interest is the shadow of the yellow that is cast upon the thick blue wrap.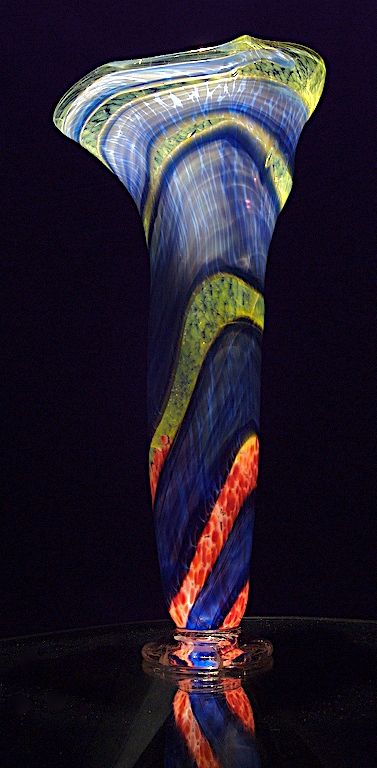 Price:
This piece has been Sold
---
Email: Brett@GottdenerDesigns.com
Phone: 310-418-2002
© Copyright 2006-2007 Gottdener Designs. All rights reserved.