---
Artwork by: Brett Gottdener
Gottdener Designs
Resting Sprout #8 "Torch of Sunrise"
17"l x 8"w
This slender piece exudes a bright atmosphere. The interior of this Sprout has been lined in orange, which contrasts wonderfully with the yellow lip wrap. The exterior has been peppered with white upon a canvas of yellow. This Sprout has a tip which has been ground to a rounded point and polished. This piece is suited towards a table top or mantle display where the owner can enjoy the beauty of a Sprout at rest.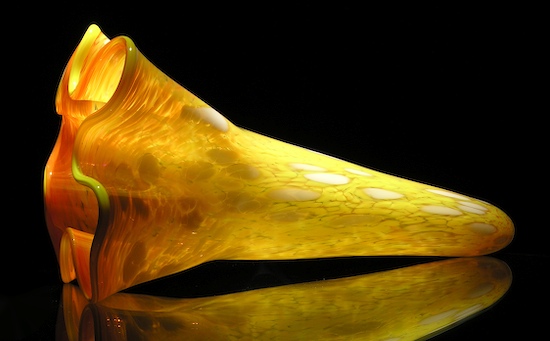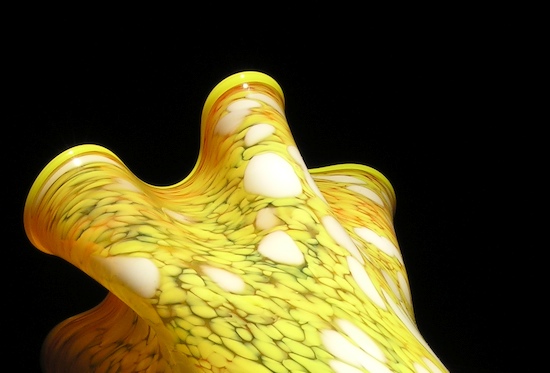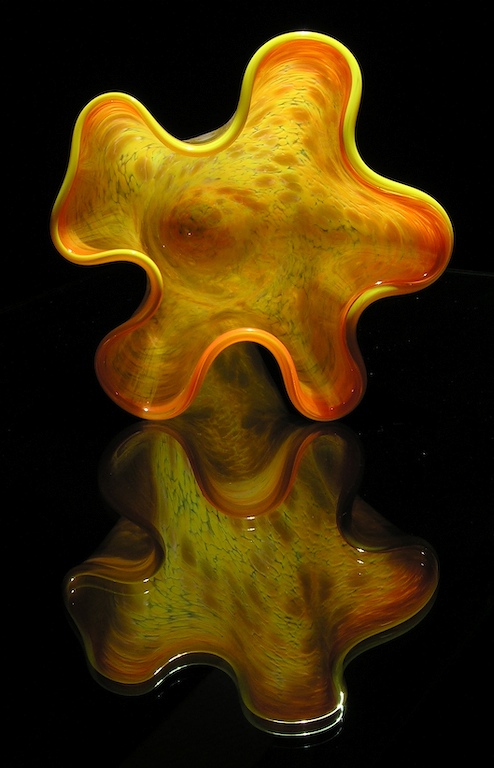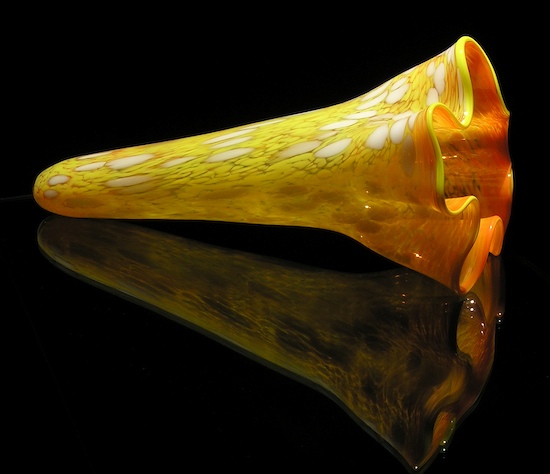 This Sprout has been Sold
---
Email: Brett@GottdenerDesigns.com
Phone: 310-418-2002
© Copyright 2006-2007 Gottdener Designs. All rights reserved.