---
Artwork by: Brett Gottdener
Gottdener Designs
Wall Mount #9
10.5"w x 2.5"d
The most petite of the Wall Mounts currently offered at Gottdener Designs. Backed by a base of Florence, the water blue truly captures the light of a room. Created using an optic mold, fluted walls and a rippled edge have been formed. -Truly a flower of a Wall Mount. Like all Wall Mounts, this piece features an aluminum hanger which sits flush to the wall. All hardware necessary for hanging is included.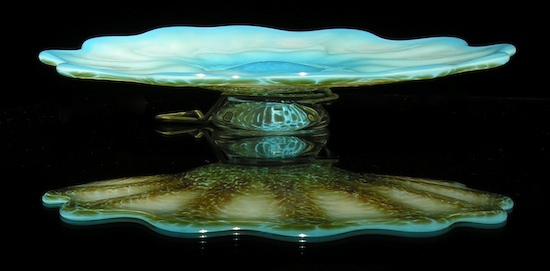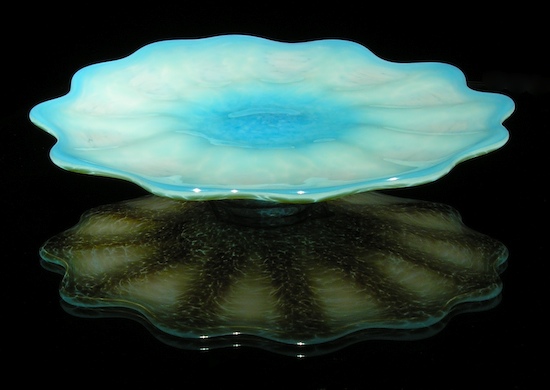 This Wall Mount has been Sold
---
Email: Brett@GottdenerDesigns.com
Phone: 310-418-2002
© Copyright 2006-2007 Gottdener Designs. All rights reserved.