---
Artwork by: Brett Gottdener
Gottdener Designs
Dangling Sprout #10 "Rolling Cistern"
16.5"l x 10"w
A Dangling Sprout hangs from above. This style of Sprout can be used to hold many different things, from bird seed, to water, to gardening gloves. This Sprout takes a cooler tone for the turning of the seasons. Designed to lay upon it's side, the base of this piece has been ground to a curved point and polished. There is no wrong way to display this piece. The interior of the lip has been adorned with a bit of old Florence and capped by a wrap of iris blue. The Florence with it's warmer tones, suggests the stunt of growth found through the winter months. The exterior of this Sprout is coated in a pale blue-violet and has been speckled with iris blue.
Price: $295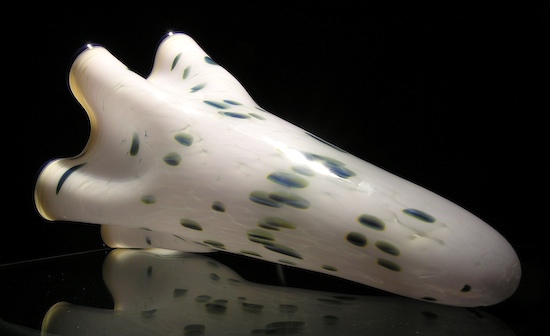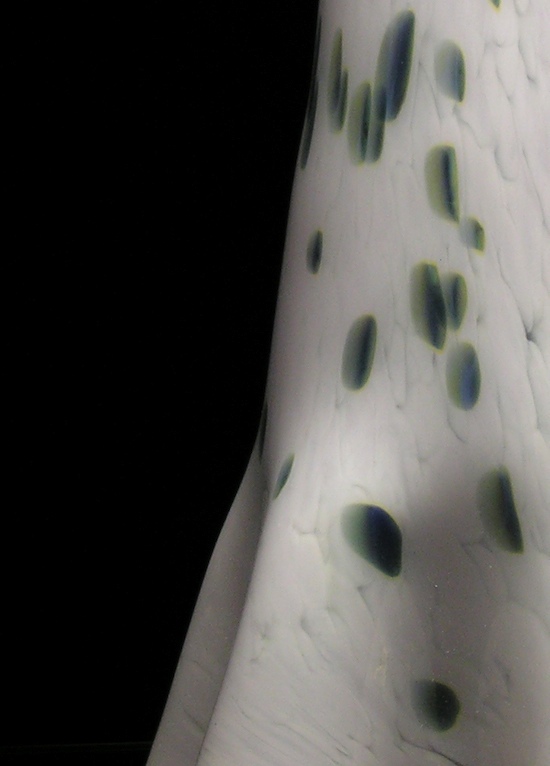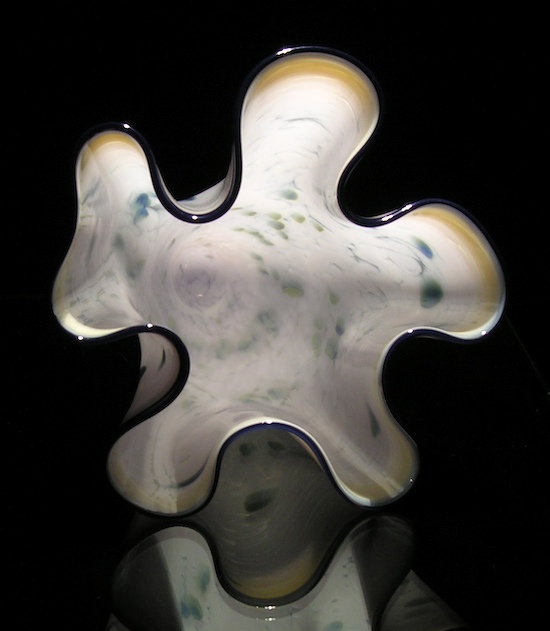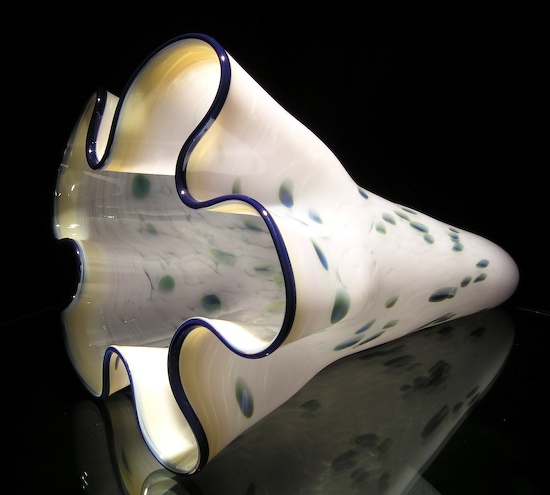 Price: $295
---
Email: Brett@GottdenerDesigns.com
Phone: 310-418-2002
© Copyright 2006-2007 Gottdener Designs. All rights reserved.